Panama City: An intense drought around the Panama Canal is forcing officials to cut the number of ships that can pass through the key waterway.
The Panama Canal has implemented a temporary restriction that will cut available passage slots for booked vessels.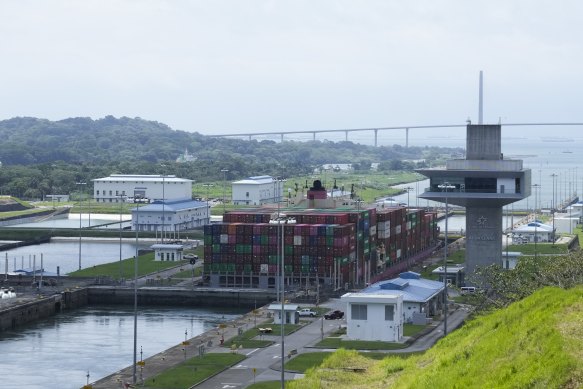 The managers of the Panama Canal expect this will ease the bottleneck of ships that are gathered at the entrances to the waterway waiting to pass without reservation.
Not enough rain has fallen to feed the watershed system of rivers and brooks that fill lakes, whose waters in turn fill the locks.
The watershed also supplies freshwater to Panama City, home to about half of Panama's 4 million people.
As of August 10, there were 161 vessels outside the Canal, an increase from about 90 ships typically seen this time of the year, canal officials said.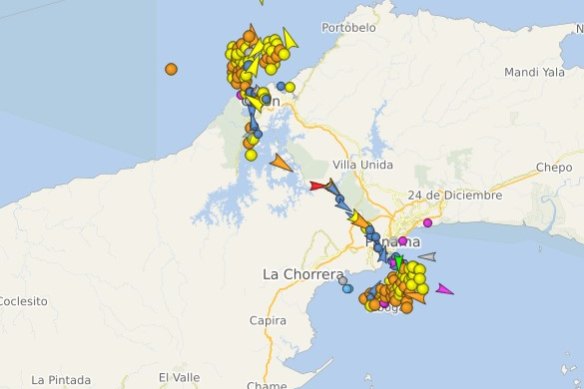 Refinitiv Eikon data showed at least 40 more ships approaching the passage.
The restriction, disclosed to customers on Tuesday and in effect through August 21, affects the Canal's old locks, used by smaller vessels. Transit through the largest locks will be unaltered.
The canal implemented a measure on Sunday capping the number of ships passing through its locks daily to a maximum of 32, compared to 36 to 38 under normal operation.
In the latest sign of climate change disrupting the livelihoods of a region, Ricaurte Vasquez, the canal's administrator, said last week that income in 2024 could drop by as much as $US200 million ($306 million) because of the drought.
The canal had expected to earn about $US4.9 billion in fees next year before the measures were announced.