The 92-year-old who changed the world
By
Paul Mozur

and

John Liu
In a wood-paneled office overlooking Taipei and the jungle-covered mountains that surround the Taiwanese capital, Morris Chang recently pulled out an old book stamped with technicolour patterns.
It was titled "Introduction to VLSI Systems," a graduate-level textbook describing the intricacies of computer chip design. Chang, 92, held it up with reverence.
"I want to show you the date of this book, 1980," he said. The timing was important, he added, as it was "the earliest piece" in a puzzle that came together for him — altering not only his career but the course of the global electronics industry.
The insight that Chang gained from the textbook was deceptively simple: the idea that microchips, which act as the brains of computers, could be designed in one place but manufactured somewhere else. The notion went against the semiconductor industry's standard practice at the time.
So at the age of 54, when many people begin thinking more about retirement, Chang instead put himself on a path to turn his insight into a reality. The engineer left his adopted country, the United States, and moved to Taiwan where he founded Taiwan Semiconductor Manufacturing, or TSMC. The company does not design chips, but it has become the world's biggest manufacturer of cutting-edge microprocessors for customers including Apple and Nvidia.
Today, the company that partially exists because of a textbook is a $US500 billion ($760.5 billion) juggernaut that has put the most-advanced chips in iPhones, cars, supercomputers and fighter jets. So critical are its airplane-hangar-size chip factories, called fabs, that the United States, Japan and Europe have courted TSMC to build them in their neck of the woods. Over the past decade, China has also invested hundreds of billions of dollars to re-create what TSMC has done.
Chang's unlikely entrepreneurial journey helped Taiwan become an economic giant, restructured the way the electronics industry worked and ultimately charted a new geopolitical reality in which a linchpin of global economic growth lies in one of the world's most volatile spots.
That has thrust Chang, and the company he created, into the spotlight. And at the twilight of his career, a man who has preferred to remain in the shadows reflected on what he has built and what it means to no longer be able to stay under the radar.
"It doesn't make me feel particularly good," said Chang, who retired in 2018 but still appears at TSMC events. "I would rather stay relatively unknown."
Over a recent three-hour discussion in his office, Chang made it clear that he identifies as American — he obtained his US citizenship in 1962 — at a time when the company he founded is at the centre of a technological cold war between the United States and China. Even as the rivalry for tech leadership intensifies, he does not give China much of a chance for semiconductor supremacy.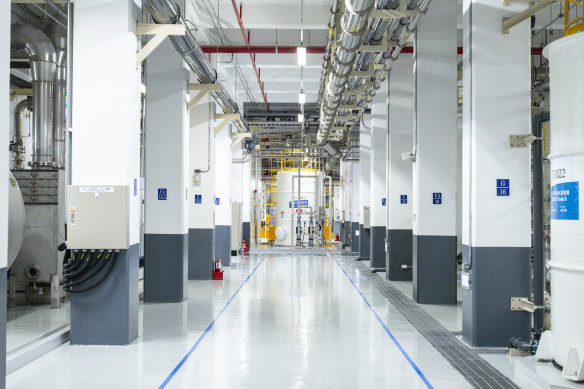 "We control all the chokepoints," Chang said, referring collectively to the United States and its chipmaking allies such as the Netherlands, Japan, South Korea and Taiwan. "China can't really do anything if we want to choke them."
More than a dozen people familiar with Chang, many of whom knew him as a colleague at TSMC, said he built the company — and outmanoeuvred giants such as Samsung and Intel — by being meticulous, stubborn, trusting his best people and, crucially, having boundless ambition and making daring moves when justified. When TSMC stumbled after the 2008 financial crisis, he returned as CEO at age 77 to take over again.
"He's probably the only person left in the chip industry who was present at the creation of the industry itself," said Chris Miller, author of the book Chip War and an associate professor of international history at the Fletcher School at Tufts University. "That he's not only still in the industry but at the centre and top of it is extraordinary."
Chang's unlikely entrepreneurial journey helped Taiwan become an economic giant, restructured the way the electronics industry worked and ultimately charted a new geopolitical reality in which a linchpin of global economic growth lies in one of the world's most volatile spots.
To understand the tech industry's future, it is crucial to understand the world through Chang's eyes and how he made that initial bet when others didn't. And unlike today's tech moguls — such as Elon Musk and Mark Zuckerberg, who have publicly considered a cage fight — Chang has shown more restraint.
If competition between the global tech giants is a series of high-stakes poker games, he is the quiet man who runs the casino.
Almost an automaker
Chang was born in 1931 in a China on the brink of war. Before the age of 18, he lived in six cities, changed schools 10 times, experienced bombings in Guangzhou and Chongqing, and crossed the front lines as his family fled Japanese-occupied Shanghai during World War II.
When he made it to Hong Kong in 1948 with his family, who by then were trying to get away from the Chinese Communist Party's advancing army, there was no going back.
In 1949, Chang moved to the United States, attending Harvard before transferring to the Massachusetts Institute of Technology to study mechanical engineering. In 1955, when he twice failed a qualifying exam for a doctoral degree at MIT, he decided to test out the job market.
"Many years later, I considered failing to be admitted to the Massachusetts Institute of Technology's Ph.D. program as the greatest stroke of luck in my life!" he wrote in his autobiography.
Two of the best offers arrived from Ford Motor Co. and Sylvania, a lesser-known electronics firm. Ford offered Chang $US479 a month for a job at its research and development centre in Detroit. Though charmed by the company's recruiters, Chang was surprised to find the offer was $US1 less than the $US480 a month that Sylvania offered.
When he called Ford to ask for a matching offer, the recruiter, who had previously been kind, turned hostile and told him he would not get a cent more. Chang took the engineering job with Sylvania. There, he learned about transistors, the microchip's most basic component.
"That was the start of my semiconductor career," he said. "In retrospect, it was a damn good thing."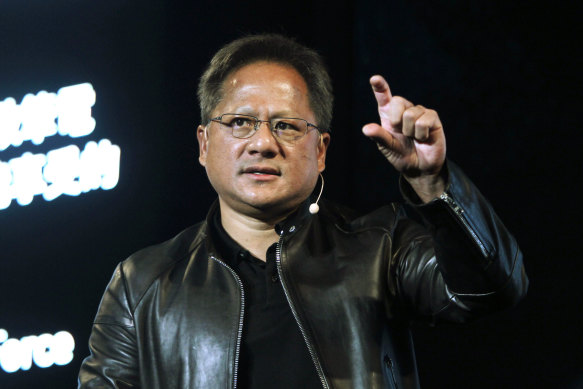 In 1958, he jumped to a buzzy new semiconductor company, Texas Instruments. The Dallas company was "youthful and energetic," with many employees working more than 50 hours a week and sleeping overnight in the office. Four years later, Chang became an American, an identity he considers primary.
In the late 1970s, Texas Instruments turned its focus to the burgeoning market for calculators, digital watches and home computers. Chang, then in charge of the semiconductor side, realised his career there was approaching a "dead end."
It was time for something different.
Putting the puzzle pieces together
If the first puzzle piece that led to TSMC's creation was the textbook, the second was an experience that Chang had toward the end of his time at Texas Instruments.
In the early 1980s, Texas Instruments opened a chip factory in Japan. Three months after the production line began churning out chips, the plant's "yield" was double that of the company's factories in Texas. Yield is a key statistic that refers to how many usable chips emerge from production.
Chang was dispatched to Japan to solve the yield mystery. The key was the staff, he found, with turnover surprisingly low among well-qualified employees.
But try as it might, Texas Instruments could not find the same calibre of technicians in the United States. At one US plant, the top candidate for a supervisor job had a degree in French literature and no engineering background. The future of advanced manufacturing appeared to be in Asia.
In 1984, Chang joined General Instrument, another chip firm, where a third puzzle piece fell into place. He met an entrepreneur who later started a company that would only design chips without also making them, which was then uncommon. He spotted a trend that would prove to have staying power: Today, most semiconductor companies design chips and outsource manufacturing.
This final piece coincided with Taiwan's transition from a labour-intensive and heavy industry economy to a high-tech one. When Taiwanese officials set their sights on developing the semiconductor industry, they asked Chang, whose reputation as a chip expert was established, to lead an institute for supercharging innovation.
So, in 1985, Chang, then 54, left the United States for a place he knew only from several visits to a Texas Instruments factory.
"I certainly had no plan to spend nearly so much time in Taiwan," he said. "I thought I was going back in maybe just a few years, and I really had no plan to set up TSMC, to set up any company in Taiwan."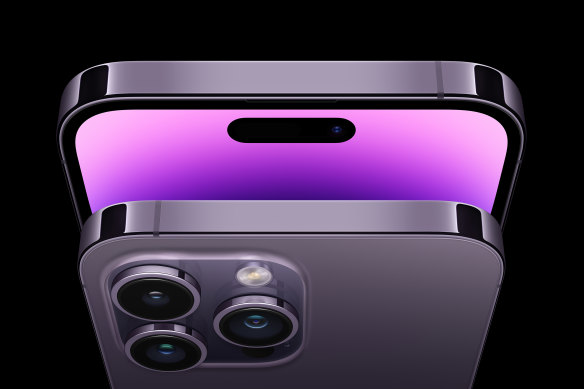 Within weeks of Chang's arrival, Li Kwoh-ting, a government official who became known as the godfather of Taiwan's tech development, asked him to make the state-led chip project commercially viable.
When Chang assessed Taiwan's strengths and weaknesses, he sensed an opening. "I concluded that Taiwan was a lot more similar to Japan than the US," he said, referring to his experience with the Texas Instruments' factory in Japan.
In 1987, Chang founded TSMC. The business model was clear in his head: TSMC would make chips for other companies and not design them. That meant it just had to win over those inside the industry and then focus on what it could do best — manufacturing.
Closing the Apple contract
In April 2009, angry TSMC employees — many who had recently been let go by the company — set up a protest camp at a leafy playground in Taipei's quiet residential neighbourhood of Dazhi. They were down the street from Chang's upscale apartment building.
As dark fell, the protesters rolled out sleeping bags next to a slide and jungle gym, covering themselves with a large sign that read "TSMC lies lies lies." Throughout its more than two-decade history, TSMC had never laid off employees. Yet, after the 2008 financial crisis, Chang's successor, Rick Tsai, began letting employees go.
Chang, then 77, decided he could no longer stay on the sidelines. He took back his job, rehired the talent Tsai had let go and more than doubled TSMC's spending.
Coming at a tough time for the industry, the move was not appreciated by investors. Elizabeth Sun, TSMC's former head of investor relations, recalled her reaction to the news: "When I heard it, I felt like banging my head against a wall."
But the bet paid off. In 2010, Chang got the call that would turbocharge TSMC's growth and clinch its lead over Samsung and Intel. Jeff Williams, a senior vice president at Apple, reached out through Chang's wife, Sophie Chang, who is a relative of Terry Gou, founder of Foxconn, Apple's largest assembler.
The call led to a Sunday dinner with all four of them, which turned into negotiations the next day.
When the deal with Apple was complete, Chang borrowed $US7 billion to build the capacity for making millions of chips for the iPhone.
In the ensuing years, Apple briefly turned to Samsung for iPhone chip production again, but TSMC became its primary chipmaker. Apple is now TSMC's largest client, accounting for about 20% of revenue.
Spurring the AI revolution
Among the awards and photos with world leaders that stud the walls of Chang's Taipei office, one is a framed comic portraying his close relationship with Jensen Huang, co-founder of chip firm Nvidia.
If Apple turbocharged TSMC, it was Chang who helped make Nvidia the world's most important designer of artificial intelligence chips. The cartoon tells the story. In the mid-1990s, when Nvidia was a startup, Huang sent a letter to Chang asking if TSMC would make its chips. After a call with Huang, Chang agreed.
"I liked him," Chang said of Huang.
By taking that chance, Chang helped spur the AI revolution in the United States.
At his office, he still keeps a Bloomberg terminal. He also makes regular public appearances around Taiwan to discuss global politics and the economy. Like many, he worries about a potential conflict between the United States and China over Taiwan, although he believes the chance of such a confrontation is low.
As the conversation wound down, Chang said he had some regrets that he could not be in the driver's seat as TSMC faces geopolitical challenges. But he said the timing of his retirement in 2018 made sense, driven by technology and not politics.
"I was literally sure that we had achieved technology leadership," he said of that time. "I don't think we'll lose it."