Donald Trump pleads not guilty to additional charges as Republicans release Biden bank records
Washington: Donald Trump has pleaded not guilty to additional charges related to his handling of classified documents, this time over accusations that he sought to delete security footage in a bid to thwart federal investigators.
The charges also accused two Trump employees of conspiring with the former president to delete the footage at his Mar-a-Lago resort, which the government believed would show how boxes of sensitive White House files were moved or hidden before they could be searched.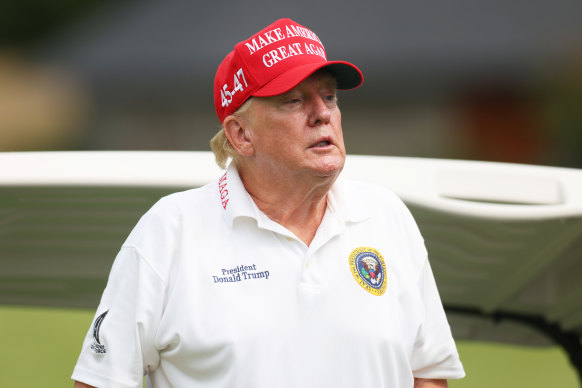 Trump chose not to appear in court in Florida, authorising his lawyer to issue the not guilty plea on his behalf. His co-defendants, Walt Nauta and Carlos Oliveira, appeared in person – the former pleading not guilty, while the latter will have to wait until next week to be arraigned because he did not have a local lawyer.
The charges form part of a superseding indictment filed by Special Counsel Jack Smith a fortnight ago, six weeks after Trump was arraigned in Miami on 37 charges relating to the same case.
But the former president also faces a fresh wave of criminal charges next week, when a District Attorney in Georgia is expected to indict him and multiple allies for attempting to overturn the 2020 election result in that state.
Trump, however, remains defiant, sending out a fundraising email today saying that "all signs indicate that a FOURTH SHAM INDICTMENT is on the way" and accusing Democrats of "weaponising the legal system to imprison their leading opposition."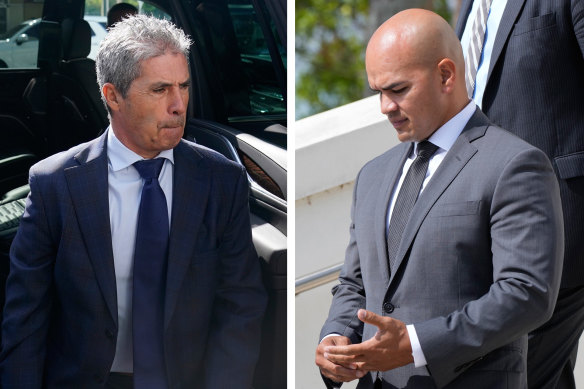 His campaign has also released new ads in Georgia accusing the District Attorney in charge of his case, Fani Willis, of being a political operative and a racist, along with unsubstantiated claims that she "got caught hiding a relationship with a gang member she was prosecuting".
Willis, a Democrat, responded with a memo to staff urging them not to "comment in any way on the ad or the negativity that may be expressed against me, your colleagues, this office in the coming days, weeks or months."
"In this office, we prosecute based on the facts and the law. This law is non-partisan. You should feel no need to defend me," she wrote.
"I am not concerned with the calls, emails, or ads and you should not concern yourself with them."
President Joe Biden has declined to comment on Trump's legal woes.
However, the Democrat has political problems of his own, with Republicans considering launching an impeachment inquiry into the president to determine whether he engaged in any corruption with his son, Hunter.
For years, Biden has insisted he has no links – nor had he ever discussed – his son's shady business affairs, which included a lucrative contract with Ukraine energy firm Burisma when the older Biden was vice-president and the Obama administration's point person on Ukraine.
However, one of Hunter's business associates, Devon Archer, testified to the House of Representatives Oversight Committee last week that Biden knew more about his son's business that he let on.
While it has not been proven that the president engaged in any corruption or financially benefited from his son's business deals, Archer recalled dinners that Biden attended with his son's business associates, along with about 20 calls Hunter had while he was in meetings where he would put his father on the speakerphone.
More questions were raised on Thursday (AEST) when the Oversight Committee released fresh bank records laying out millions of dollars the Biden family and Hunter's business entities received from foreign entities - including from Russian and Ukrainian oligarchs.
"No one in the Biden Administration or in the Minority has explained what services, if any, the Bidens and their associates provided in exchange for the over $20 million in foreign payments," a memo released by the committee says.
In a statement, White House spokesperson Ian Sams hit back, saying the committee "released another memo full of years-old 'news,' innuendo, and misdirection – but notably missing, yet again, is any connection to President Biden."
Get a note directly from our foreign correspondents on what's making headlines around the world. Sign up for the weekly What in the World newsletter here.