The speech doctors and nurses were barred from hearing
Serious allegations of waitlist manipulation and a culture of fear at one of Australia's most prestigious teaching hospitals have emerged as the Sydney Local Health District faces growing discontent among its staff.
In a document circulated to staff at Concord Hospital after he was prevented from speaking at a meeting between staff and the Sydney LHD board on Wednesday night, Royal Prince Alfred cardiologist Professor Ian Wilcox said problems at Concord were "deeper, and even more serious" at its sister hospital, RPA.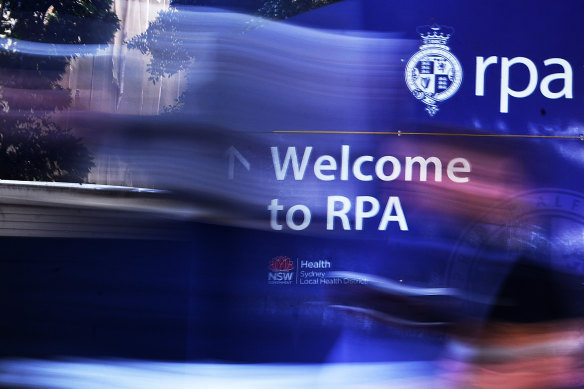 In the letter, Wilcox alleged that specialists at the hospital were encouraged to "change the classification of the patient's priority on a waiting list when the delay reaches the threshold for being reported to the Department of Health".
"Clinicians who advocate for their patients receive a call to intimidate them into changing their clinical judgement," he wrote. "These patients and their families are being deceived by a system they deserve to have trust in."
A Sydney LHD spokesman said all patients were assessed on clinical merit in accordance with NSW Health's elective surgery policy which ensures health districts "provide clinically appropriate, consistent and equitable management of access to care".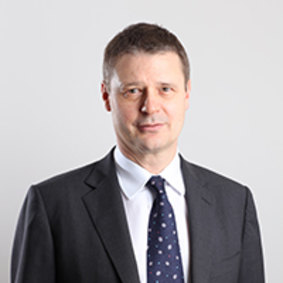 Wilcox said there were "literally a thousand" doctors in the health district who were still waiting for sign-off on renewal of their five-yearly appointments, saying that concerns about their job security "fosters a culture of compliance and reluctance to speak up" about risks to patient safety.
The Sydney LHD spokesman said all visiting doctor contracts were on track to be offered prior to December 2023, when they are due to expire.
The concerns were circulated after an online meeting with the Sydney LHD board, which was instigated by medical staff after they passed a vote of no confidence in the health district last month.
More than 100 medical and nursing staff attended the meeting, which was facilitated by mediators from conflict management and prevention firm Proactive Resolutions.
The firm was engaged by NSW Health to review concerns raised by Concord staff, including that successive cuts to staff numbers in the radiology department had led to a backlog of more than 30,000 unreported scans.
Staff who were present at the meeting but not authorised to speak publicly said the board was told that number had ballooned to more than 40,000 scans.
The Sydney LHD told The Sydney Morning Herald at the time that a shortage of radiology clinicians across NSW and Australia had made it difficult to recruit the staff needed to keep up with the backlog.
Staff at Concord Hospital have previously demanded a greater proportion of the health district's budget, saying too much funding was going towards the larger RPA.
"It's time that all departments are given a share of the RPA-centric pie," one staff member wrote in response to an internal email sent to staff by Associate Professor Winston Cheung, who initiated the vote of no confidence.
A previous version of this article stated Health Minister Ryan Park engaged external mediators at Concord Hospital. It was NSW Health.
The Morning Edition newsletter is our guide to the day's most important and interesting stories, analysis and insights. Sign up here.