'The pop star disappeared': How Platon exposed Adele and other icons
The photographer who captures the famous as we've never seen them before is on his way to Australia.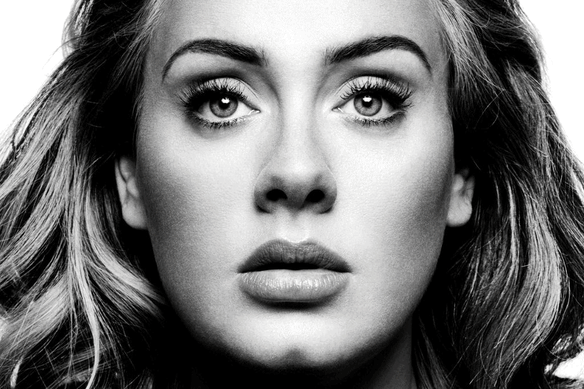 When Adele sat down with Platon in London in 2015, she was ready to put on a show. "She was definitely in diva, hot star mode," recalls the Greek-British portrait photographer famous for capturing the great and the glittering over a career spanning more than three decades. But as Adele's baby son crawled between her ankles, everything changed. "The pop star disappeared and I caught the soul of a young mother."
The resulting image is among more than 120 that will be shown at the Ballarat International Foto Biennale this month, in an exhibition called People Power. Platon – like many of his famous subjects, he goes by a mononym – works out of a studio in Lower Manhattan, where the knock-off designer handbags of Chinatown give way to the boutiques of Soho. Inside, the walls of the lofty space showcase his formidable portraits, including both Bush presidents, Bill Clinton, Prince and Stephen Hawking.
As he talks me through some of his favourite images, he mentions Prince's "fragile" but "beautiful" spirit, Arnold Schwarzenegger's "extraordinary natural charisma", Cate Blanchett's "old-school movie star magic" and his argument with Vivienne Westwood over her claim that Picasso was "overrated" (the tension was defused when she quipped, "Come on Platon, it's only art").
Platon's own artistic leanings first emerged far from the centres of fame and power. "My first drawings were in the village," he says, referring to the Greek island of Paros, where he spent his early childhood. "I used to have a little sketchbook where I would draw the old ladies in the square talking and the old men debating politics." From these hours of quiet observation, he developed an acute understanding of how the body expresses energy and emotion.
When Platon began experimenting with photography while studying at London's prestigious Central Saint Martins art school in the late '80s, the dynamic between photographer and subject immediately reminded him of the excitement of drawing his neighbours as a kid. "My friend who I was photographing felt nervous. I felt nervous. And we just thought, why are we feeling this energy?" he recalls. "Suddenly, you're not distracted by TV, playing pinball or drinking in a bar. There is nothing but me and you."
From there, he began obsessively documenting his art school friends, for whom Westwood "was a god"; underground magazines i-D, The Face and Arena "were our bibles". While Saint Martins was a breeding ground for enormous creativity and talent – Jarvis Cocker served coffee in the canteen, acclaimed album cover designer Peter Saville was a teacher, and fellow student Lee (Alexander) McQueen lent clothes for Platon's shoots – London was in a grim recession that made students' prospects seem dire.
"There were thousands of us who were all broke, a bit depressed and feeling like the establishment was never going to let us in," Platon recalls. At the time, photography was dominated by an aesthetic of glamour, celebrity and excess that felt far from Platon's gritty surrounds. "There was no chance I was ever going to enter that world. I could not see a path. So I decided to just photograph people as I really knew them; not as they wanted to be, but as they were," he says.
Across the pond, a young John F. Kennedy jnr had recently launched George, a glossy magazine that aimed to showcase power and politics from the inside. Platon's early work caught Kennedy's eye, and he was offered a job as a staff photographer with unfettered access to important people, on one critical condition: "The creative director, Matt Berman, said, 'If you come back and I see in your pictures that you drank the Kool-Aid, were intimidated by them or gave in, then you're going home. But if you show a real human connection the way I've seen in your other pictures of less famous people, then you stay'."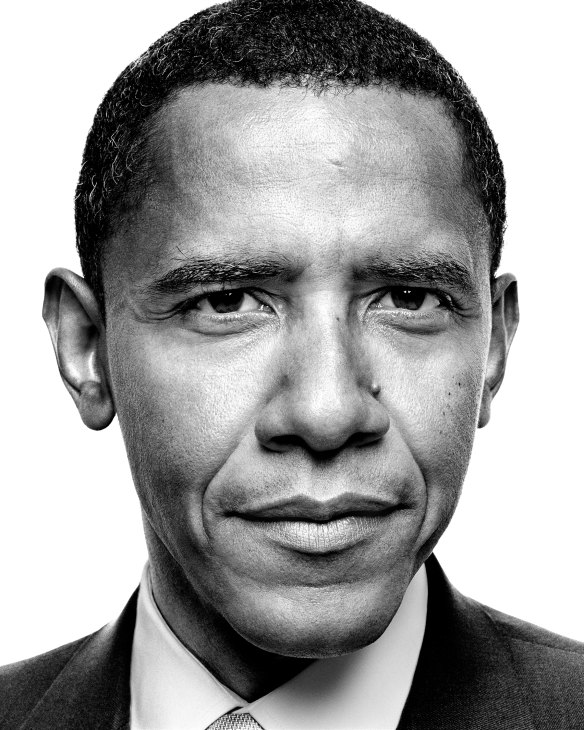 Platon went on to work for The New Yorker, The New York Times Magazine, Time, Vanity Fair and other heavy hitters, photographing world leaders and celebrities whose outsize reputations and surrounding PR machines see them exist more as concepts than as people in the collective consciousness. Through it all, he's remained dedicated to facilitating and capturing the moments when artifice falls away.
In an era of internet irony, deep fakes and the general breakdown of consensus reality, Platon's obsession with "authenticity" and "human connection" can feel overly simplistic. Who's to say that his pared-back, mostly black-and-white images are inherently more "real" than the highly produced, stylised photography of David LaChapelle or Annie Leibovitz? Is it really possible for a staged portrait to convey the essence of a person, if such a thing even exists? Either way, Platon relies on curiosity and humility to create what he sees as a "chapel of truth", where his subjects let their guard down and he captures their fleeting vulnerability.
In 2010, Platon's career took on a new intensity when he tentatively agreed to partner with Human Rights Watch to bring attention to violations carried out by the military government in Myanmar. After a long flight, he arrived at a self-help group for former political prisoners at the Thai-Myanmar border, feeling tired, homesick and out of his depth. As his team set up, he noticed a wall calendar that was empty except for a mark on that day's date; a member of the group explained that today was special because "famous photographer Platon is coming to help us".
"I just crashed," he says. "I felt like a fraud and was so ashamed of my self-pity and resentment. Firstly, I'm not famous, and secondly, I didn't know anything about this game. I just thought, 'how the hell can I help you?'"
Once he'd composed himself, he set about photographing Myanmar's exiles with the same attention and respect he affords any other sitter.
Platon has since established a human rights non-profit called The People's Portfolio, through which he's chronicled families affected by US immigration laws, survivors of sexual violence in the Democratic Republic of Congo, and Egyptian protesters during the Arab Spring.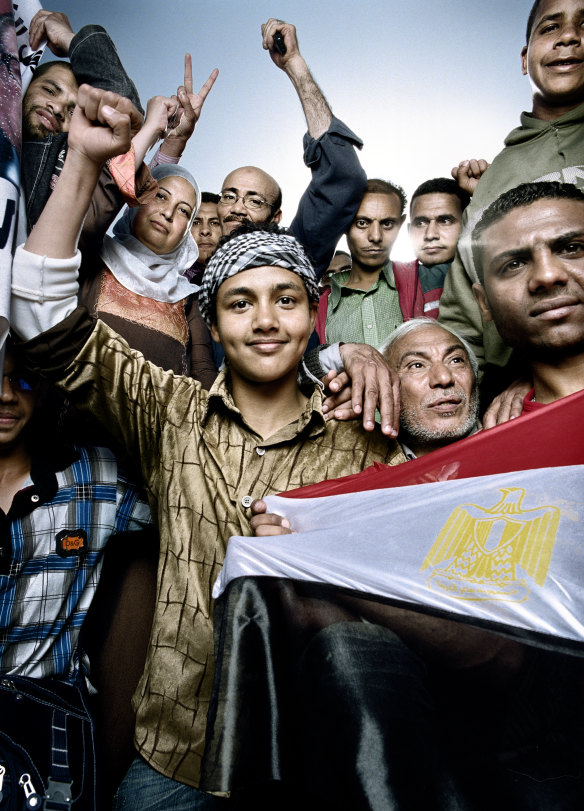 While the role of a white male photographer travelling to far-off lands to document victims of conflict for a Western audience is inherently fraught, Platon works closely with activists and organisations on the ground and offers his platform in service to their work.
By portraying former child soldiers, families torn apart by deportation and various human rights defenders as strong, resilient and hopeful, rather than "with flies on their nose or running for cover", Platon honours the trust they put in him. He considers trust to be "the currency of our time" and something that he happens to be good at engendering.
"It's the one thing I'm really good at," he says. "And it's the most important thing for my job."
Up close: Platon's iconic images in his own words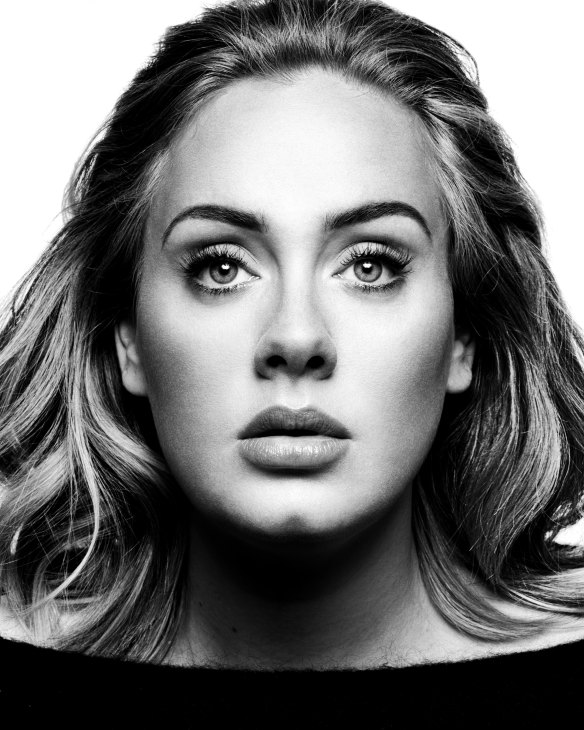 Adele, 2015: "When I photographed her, she'd just had this beautiful baby boy who she brought to the photoshoot … As I started taking her picture, she was definitely in diva, hot star mode. Not in a negative way, but just putting on a show. And while she's doing that, her baby is crawling between us around her feet. It was that intimate. All of a sudden, as I focused on her eyelash, her baby started to squeeze her ankles with his fingers and her face totally transformed. The pop star disappeared and I caught the soul of a young mother."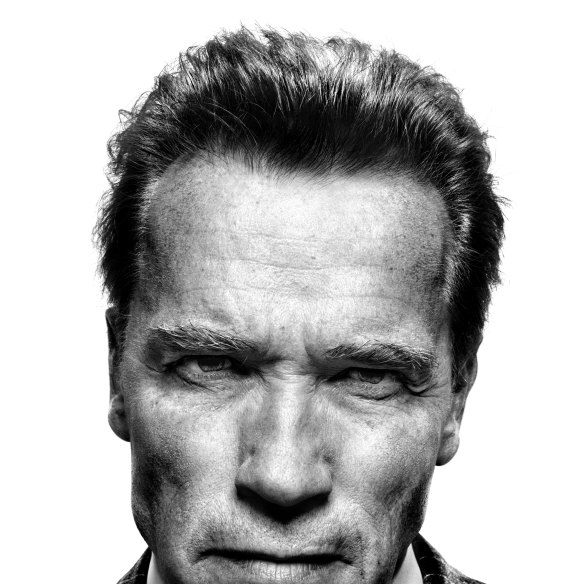 Arnold Schwarzenegger, 2007: "I loved Arnie. He has this extraordinary natural charisma; some people have that. I remember saying to him, 'I'm not sure if I should call you Arnie, Governor, Terminator or Mr Universe. You've had so many careers, what should I call you?' And he said, 'Oh Platon, call me Schatzi or schnitzel, I don't care!' He's at ease with himself; the people with the most charisma enjoy being themselves."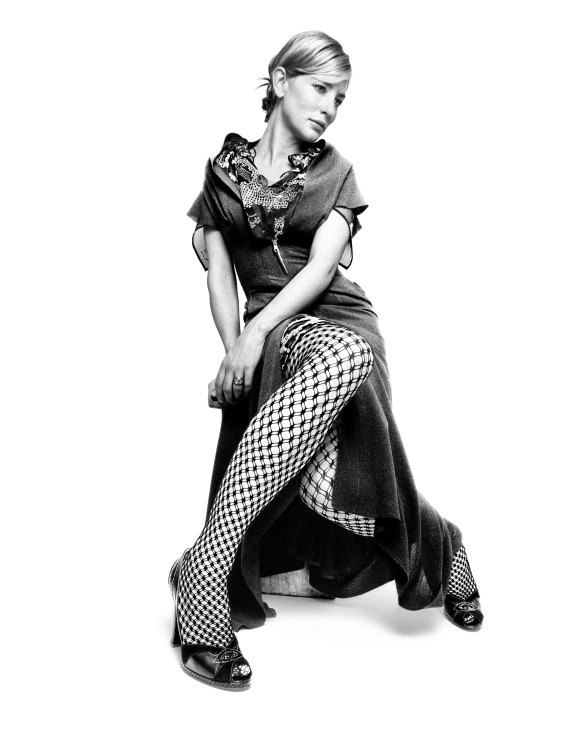 Cate Blanchett, 2004: "I shot her in New York and she had just come off a flight from Australia. She just arrives on set, no hair and makeup, whacks on the gown, walks in, sits on the box and does this extraordinary pose. I got it in, like, five minutes. I can't imagine the jetlag or tiredness she was experiencing. It's one of the easiest shoots I ever did and it's still one of my favourite shapes in a picture. What is that? Old-school movie star magic, that goes back to the old days of Hollywood. That's very rare."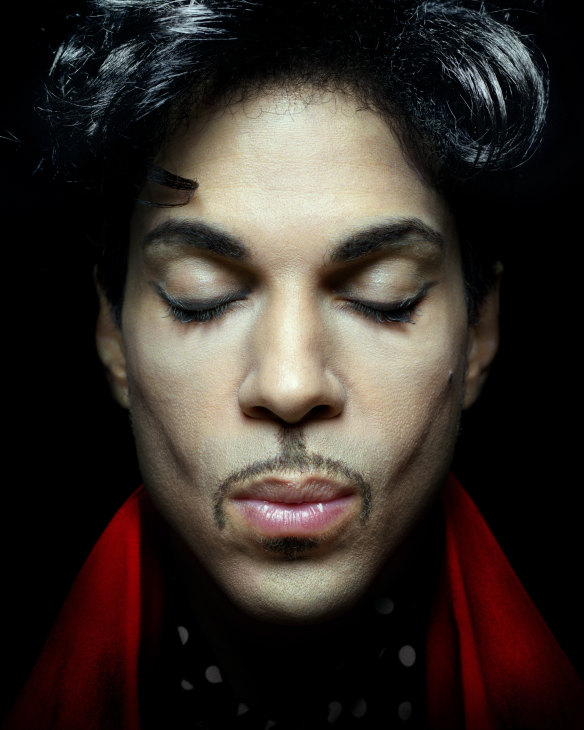 Prince, 2004: "I'm sure his feet didn't touch the ground when he floated in. He's that level of trippiness … He was very timid and had this beautiful spirit that seemed fragile. I said to him, 'Prince, can you slip me the answer? Because you're so mystical there must be something you know that no one else knows.' He put his arm around me, put his hand in the inside pocket of his jacket, pulled something out, put it in my hand and said 'This is the answer.' I looked down and I'm holding a Jehovah's Witness pamphlet … On the way home, I noticed something funny about the binding: in the middle he'd wedged his guitar pick and on the back it said 'With love, Prince.'"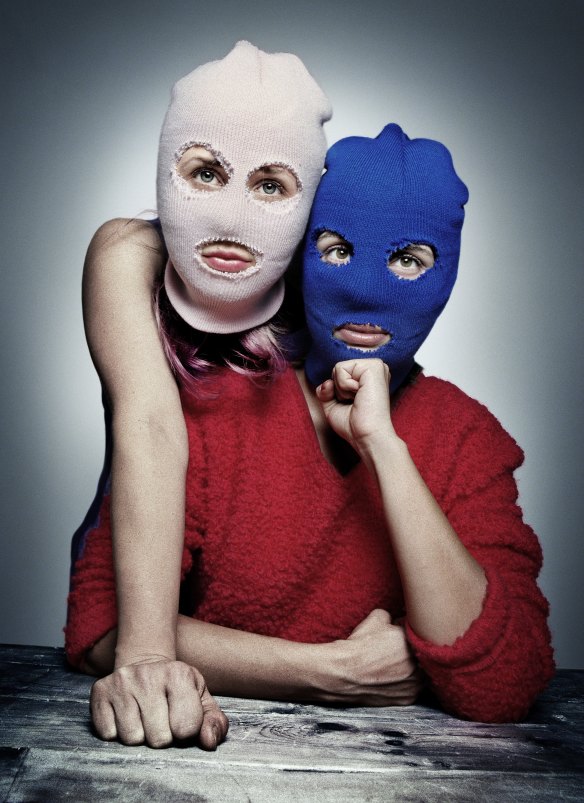 Pussy Riot, 2014: "They came here soon after they were released from prison, with a whole entourage of revolutionaries. It was a crazy scene. They set up shop on their laptops, making appointments and organising demonstrations … Nadya and Masha were very unsure of the world around them because they had recently become celebrities, which was the last thing they wanted to be seen as. They're activists who have gone to jail for their support of women's rights and LGBTQ rights in Russia … I had to really earn their trust. I said, 'Let's reverse the process of doing a shoot and use this as an extension of your activism.' Within minutes they were cutting up beanies and making their masks, and they performed a still version of their Punk Prayer. We bonded after that."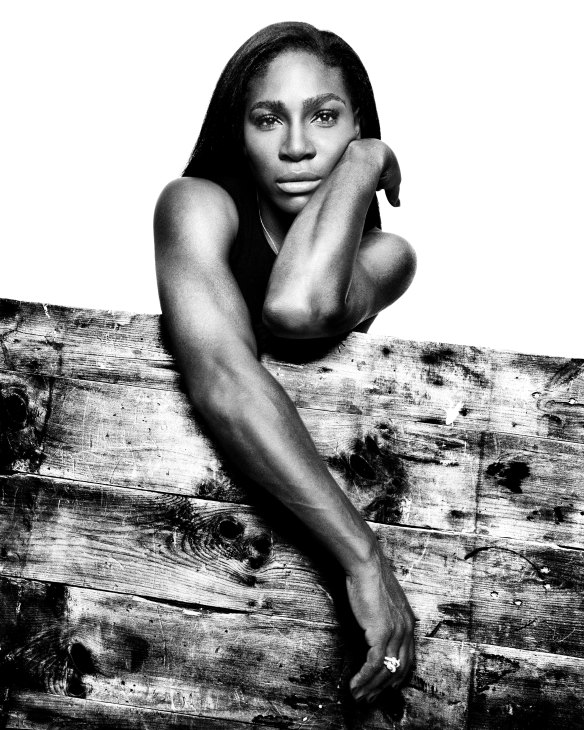 Serena Williams, 2015: "She's very vulnerable in this photo because it was the day after she lost the biggest tennis tournament of her career. The shoot was set up to photograph the winner, not the loser. She almost cancelled, but we begged for it to go ahead. You can tell that she's vulnerable, it's not the body language of a champ; there's sweetness, there's reflection, there's genuine vulnerability.
She said, 'Don't you worry. Today's a bad day, but tomorrow I'll be back on court practising and training. I promise I'll come back as a champ.' To me, it's a picture of what a champ really is: not just someone who wins, but someone who loses and bounces back."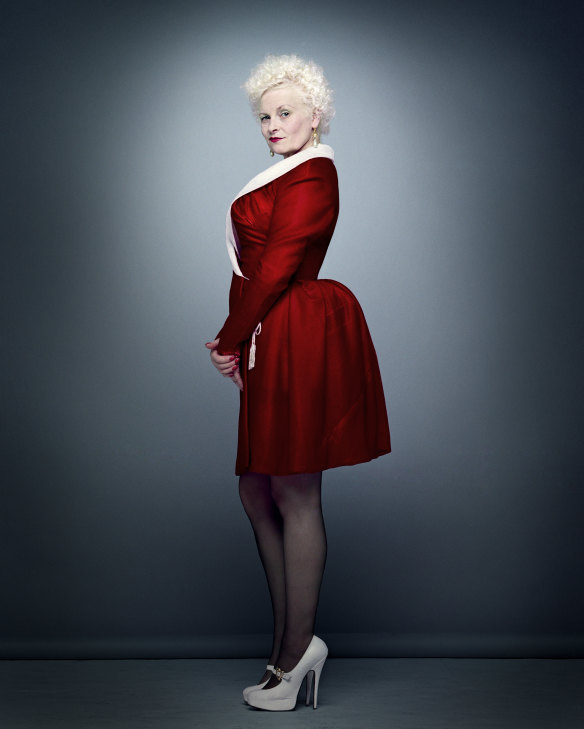 Vivienne Westwood, 2009: "She came to the studio dressed as Elizabeth I, who she was obsessed with at the time. She got the makeup artist to paint blue veins on her breasts, to signify blue blood … Before she walked on stage we got talking about art. I'm a devotee of Picasso. I'm a modernist, so for me, Picasso is non-negotiable. Vivienne said, 'Oh I think Picasso is totally overrated.' I got really offended and we had this almighty row before I even picked up the camera. I was so out of my depth … Just as I started to take the picture she said something like, 'Come on Platon, it's only art.' She was provoking me, which is what she did."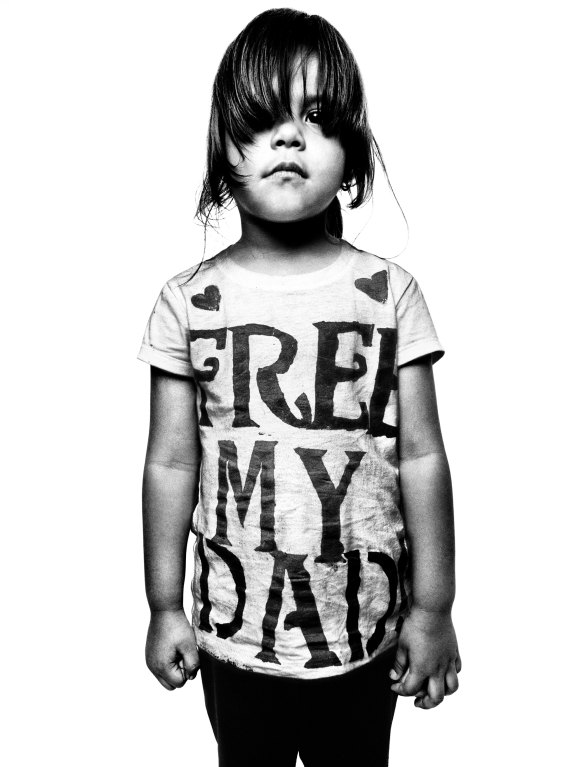 Free My Dad, Evelyn Velazquez, 2013: "This was at a pro-immigration march in Arizona. This little girl was three years old and her name's Evelyn: her and her mother are US citizens, but her dad was undocumented. He was caught without the proper paperwork and held in a detention centre awaiting deportation … We invite her and her mum against the white wall, but Evelyn gets spooked and hides behind her mum's legs. I had to earn her trust by playing with balloons for five hours. Eventually she points to me and says 'picture'. If you look carefully, one of her fists is clenched and there is the balloon hidden in her fingers. I took this picture and I turned to her mother and I said, 'I think I've taken one of the most important pictures of my life. I hope to help start a narrative about immigration that's more human.' The mother says to the little girl, 'The photographer is very happy you did good.' And Evelyn says to her mother, 'If I did so good, does that mean daddy can come home?'"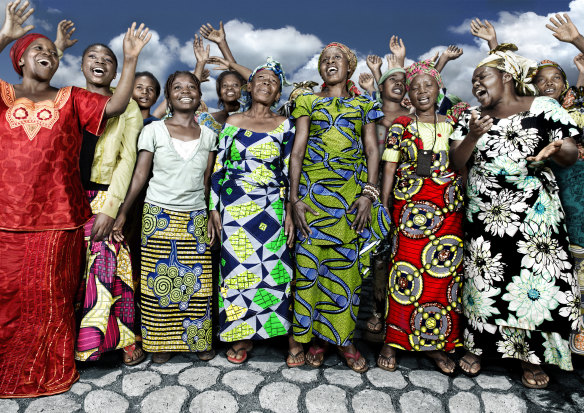 2015: "All those women are survivors of sexual violence. We built a little studio in one of the counselling rooms at Panzi Hospital in the DRC. One day I heard all this singing in the corridor, so I put my head outside and saw all these women. They do performances for other women who have suffered from sexual violence to lift their spirits; it's the most amazing thing. They were rehearsing for one of these performances, but there was no way they could fit into this little box room that I was using for a studio, so we had to take them downstairs into the courtyard of the hospital. I used my skills as an advertising photographer to light a big setup and go into production mode with four assistants, only the great privilege was that our clients were survivors of sexual violence, not a big greedy corporation … It's not an image of victimisation, it's actually an image of joy, celebration and defiance."
Platon speaks about "The Power of Unity: Rekindling the Spirit of Optimism" at Regent Cinemas, Ballarat, on August 26. People Power is at the Art Gallery of Ballarat, August 26-October 22, as part of the Ballarat International Foto Biennale. ballaratfoto.org