A wall of British-Indian aunties lines up on a football field to block a free kick. A sassy figure skater distances herself from a plot to kneecap a rival for the Olympic team. A waitress shows up at a rundown boxing gym in Los Angeles and asks its grizzled owner to train her.
Just like the Matildas′ awe-inspiring performance in the Women's World Cup so far, there's something truly captivating about the triumphs and trials of women's sports in films.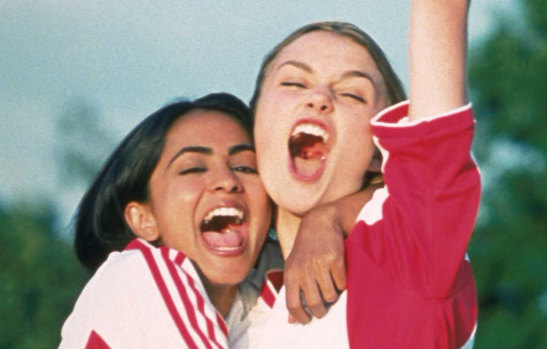 Though the list is not long, there is more than enough to keep you entertained between matches.
From favourites like Bend it Like Beckham and A League of Their Own to lesser-known examples like Girlfight and Personal Best, here's our take on the 10 best films about women's sport.
Girls Can't Surf
Just as the Matildas are trailblazers now, director Christopher Nelius' inspiring Australian documentary (2021) follows the pioneering women who broke into professional surfing – upsetting a heavily male-dominated culture – in the 1980s.
Among the moving stories are Pam Burridge's struggle with anorexia, Jodie Cooper's pain after being outed as gay and Pauline Menczer overcoming a tough childhood, disinterest from sponsors and crippling rheumatoid arthritis to become world champion.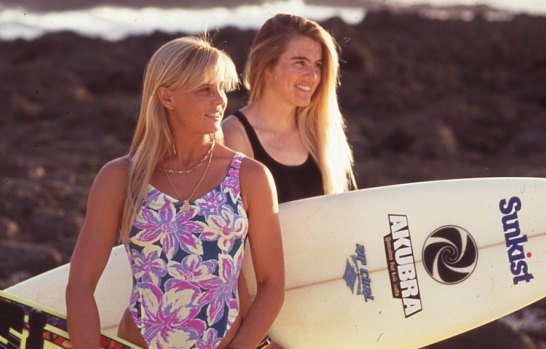 Bend It Like Beckham
This 2002 film is a classic feel-good movie from British director Gurinder Chadha that has encouraged countless girls to take up football.
Despite parents who want her to be a conventional Indian girl who cooks chapati and studies for law school, Jess (Parminder Nagra) wants to play like David Beckham.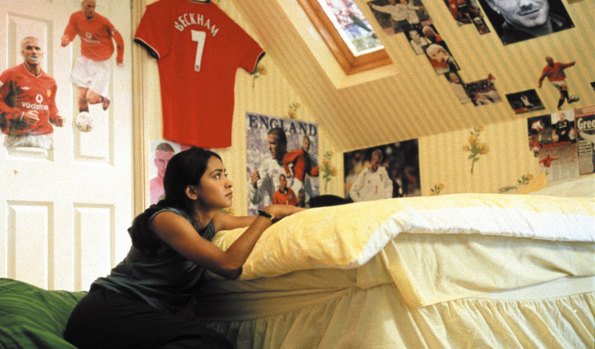 During a kick-around at the park, she meets Jules (Keira Knightley), who dreams of playing professional football in the US. It's a comic charmer that slides social commentary - sexism, racism, homophobia, social inequality - into warm-hearted entertainment.
A League of Their Own
"There's no crying in baseball," team manager Jimmy Dugan (Tom Hanks) memorably says to right fielder Evelyn Gardner (Bitty Schram) in this 1992 fictional comedy about a real-life American women's baseball league in the 1940s. There are plenty of other snappy lines in director Penny Marshall's hit about the Rockford Peaches, with Geena Davis, Madonna, Rosie O'Donnell and Lori Petty also starring. It inspired short-lived TV series in both 1993 and 2023.
Girlfight
An angry young woman, Diana Guzman, takes up boxing in this gritty coming-of-age drama (2000) from American director Karen Kusama, who set out to make a Rocky or Raging Bull with a female heart.
For Guzman, boxing isn't a desperate, brutalising sport; it's a way of channelling anger and uncertainty about her place in the world after too much to deal with at home.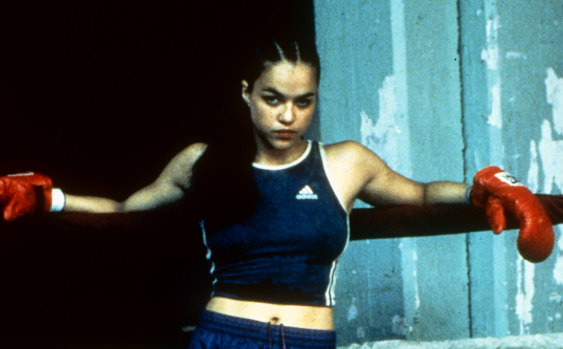 Michelle Rodriguez, best known for the Fast and Furious movies, smoulders in a role she won from 350 hopefuls despite never acting before.
Blue Crush
With plenty of spectacular wave footage, director John Stockwell's 2002 drama has Kate Bosworth as hardcore wannabe pro surfer, who enters the Masters at Hawaii's vicious Pipeline break.
She and her best friends, played by Michelle Rodriguez (again) and Sanoe Lake, work as maids in a resort hotel between waves. To succeed, she has to overcome the distraction of a new romance, fear, sexism, and dangerous surf.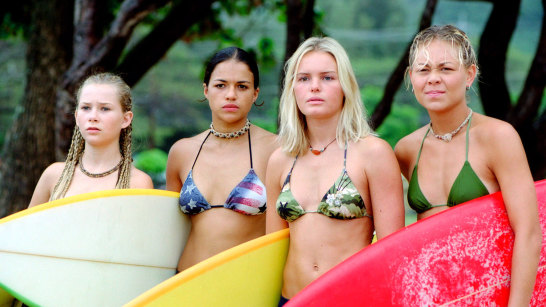 I, Tonya
Long before Barbie, Margot Robbie showed her comic brilliance playing figure skater Tonya Harding. Not exactly a women's sports role model, she is blamed for an infamous plan to cripple skating rival Nancy Kerrigan (Caitlin Carver) to stop her competing at the 1994 Winter Olympics.
Directed by Australian Craig Gillespie, this 2017 flick is a deliciously entertaining black comedy with Sebastian Stan as Harding's impetuous ex-husband and Allison Janney as her monstrous mother. Robbie – a much better role model – was nominated for an Oscar.
Bring It On
The International Olympic Committee recognised cheerleading as a sport two years ago so this high-energy comedy from 2000, directed by Peyton Reed, makes the list.
Kirsten Dunst plays the new captain of a San Diego cheerleading squad from a wealthy school who discovers their routines have been stolen from all-black team in Los Angeles.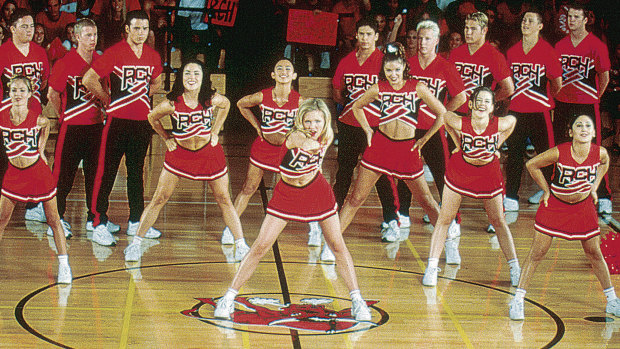 They face off at the nationals to show which team can bring it best. For a Hollywood teen movie, it's elevated by dealing with economic and racial inequality, feminism and cultural appropriation.
Whip It
Rebelling against her mother's interest in beauty pageants, small-town Texas teenager Bliss (Elliot Page) takes up the wild sport of roller derby in a comic drama (2009) directed by Drew Barrymore that celebrates female friendship, courage, and self-empowerment.
Dorky Bliss becomes Babe Ruthless alongside Maggie Mayhem (Kristen Wiig), Smashley Simpson (Barrymore) and Bloody Holly (Zoe Bell).
While full of sports movie cliches, it's a breezy charmer with a lively soundtrack that includes the Ramones, Dolly Parton, Peaches and Radiohead.
Million Dollar Baby
Director Clint Eastwood reworked the boxing movie with Hilary Swank as a waitress-turned-champion fighter. He played her hard-nosed trainer, with Morgan Freeman as a battle-scarred gym hand.
It's not an upbeat Rocky story; more a slow-burning and moving drama about mortality, friendship, and faith.
Throwing herself into the role with a fierce intensity, Swank deservedly won best actress at the Oscars. The 2004 film also won best picture, director and supporting actor.
Personal Best
Two pentathletes training to make the American team at the 1980 Olympics, played by Mariel Hemingway and former star hurdler Patrice Donnelly, fall in love in this 1982 drama from writer-director Robert Towne.
Amid lots of slow-motion footage of women running, hurdling and jumping, there's a story very much of its era – with an openness about nudity – about same-sex relationships and competing against someone you love.