Opinion
Romance isn't quite dead in our house. We like to watch
They call it appointment television. But in my house and among my friends, more mature couples, streaming television is romance.
A few hours of sitting on the couch, occasionally holding hands, with a cup of tea, and if one is lucky, some chocolate or secret dessert, hidden from young adults still living at home. Finding the perfect TV show you both love – and agree to watch together – is the goal.
Skipping ahead an episode or two, while your partner is absent or asleep, is akin to philandering. "It's a betrayal," a friend told me.
For my younger colleagues, an invitation to come over for Netflix and chill means something specific if they're dating and on the apps. For us dinosaurs, it means Netflix and have you taken your pills?
When I was younger, one would whisper daringly in French: "Voulez vous couchez avec moi?" Now it has another meaning: "Hey, voulez vouz sit on the couch with me?" If you are lucky, your loved one won't reply: "What? I can't hear you from the other room."
For us, it started years ago with The West Wing, which we recently revisited over one long weekend while muttering that nobody anywhere was as clever as Aaron Sorkin.
My colleague Pat says her relationship with her husband took a new turn during the pandemic when they committed to watching The Sopranos, which they'd never seen. They've now moved on to Breaking Bad. They have rules about couch romance. "These two shows can only be viewed on a weekend afternoon – very decadent," she said.
She is not sure what young people mean when they talk about Netflix and "chill". For her, satisfaction comes with popcorn and hot chocolate, and a threesome with the cat on the lounge.
In my house, we are now watching Hijack, which is causing stress in our otherwise perfectly matched couch life. He thinks it is silly and illogical, and why didn't they show the woman with the Aussie accent being shot? I counter that Idris Elba is beyond gorgeous, which excuses everything.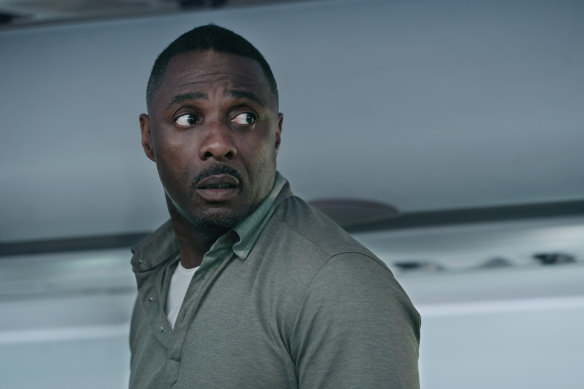 My partner has never been able to commit to marriage, yet we have been together 30 years, had children together, and followed each other around the world. If only I had remote-control over him. And yet his promise to keep watching TV series about which our tastes diverge wildly is probably the loveliest vow of all at this stage of our lives.
Watching the last episode of Hijack, he exploded: "So much of this is stupidly implausible." But he shut up and sat it out until the end. He's stuck with me, through good TV and bad.
We started on Kin, an Irish version of The Godfather, but there was only one episode available at that stage, which broke another cardinal rule of couch romance. There has to be more than one episode at a time. There can't be foreplay without moving on to the main course, at least another episode. On Saturday night, I definitely want a third episode to make it a good night in.
British procedurals such as Line of Duty and The Tower, and Irish shows like Blue Lights, are popular for couch romance. They appeal to both genders, and increasingly have female leads.
My colleague Lucy's romance with her spouse was rekindled when they sat up late into the night bingeing The Wire after their kids, then little, had been put to bed. "It left us feeling like zombies the next day when we had to get up at dawn to our well-slept kids, but we never regretted it."
Since then, they have often swapped going out for what she calls cringe-worthy "date nights" in favour of plonking on their favourite ends of the couch with ice-cream/chocolate/drinks to binge their favourite shows. It's not a perfect couch marriage though, she says. "I watched Succession alone, he did The Walking Dead alone, and I still haven't been forgiven for jumping ahead a few episodes of the sci-fi See." (Blame Jason Momoa, Lucy says.)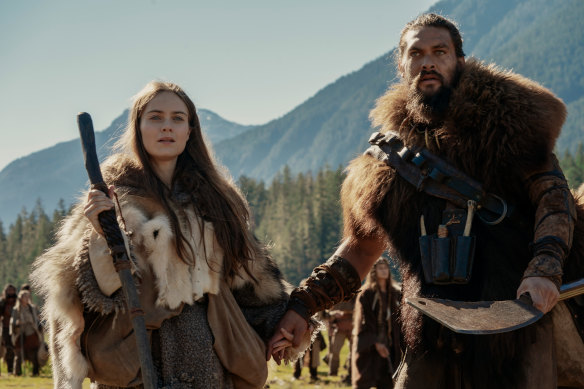 She also uses streaming services to connect with her kids by feigning an interest in their shows. "It's a little contrived of me, but if I want to spend a night in my daughter's company then I'll have to do so while watching The Summer I Turned Pretty."
I'm doing the same with one of my 21-year-old twin sons who loves the romanticisation of Chicago in The Bear. He's tough on me. No looking at my phone or doing Wordle at the same time. "You have the attention span of a teenager," he said the other night.
There are times when everyone retreats to their rooms with a screen.
Lucy and I so often agree on couch romance that we are like twins from other mothers and fathers. Like me, she can't feign an interest in sport, or any game involving a ball. "I feel left out when my husband bonds with our eldest son, now as old as The Wire, over a rugby game or Wimbledon," she says.
For a male perspective, colleague Chris is pragmatic. Happiness is a home with two living rooms and two televisions with occasional conjugal TV visits.
Julie Power is a senior reporter at The Sydney Morning Herald.