Liberals draw up housing battle lines as Triguboff rubbishes expanded Landcom role
The sale of public land for private housing constitutes "privatisation" and a broken promise by Premier Chris Minns, the state opposition says, as it draws the battle lines for a serious fight over Labor's plans to increase Sydney's density.
The Liberals said they were open to state-owned corporation Landcom taking a more direct role in building homes, which the government is considering, but the idea has been questioned by private developers including Meriton founder Harry Triguboff.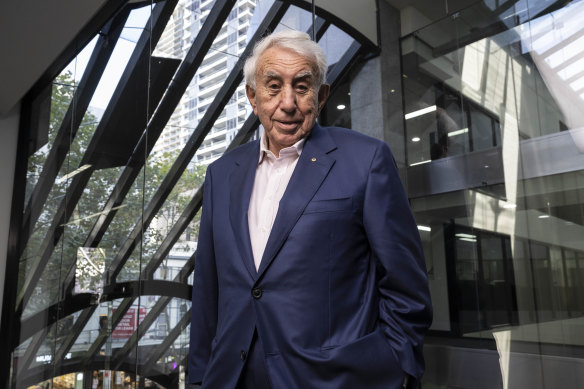 "The government can never build, that has been proved," Triguboff said. "When I started, I built 10 units, they built 1000. Now I build 1000, they build nothing. It is not only because I'm a genius, it is also because their system doesn't allow them to build."
Liberal planning and housing spokesman Scott Farlow demanded Minns rule out redeveloping the sprawling Macquarie Hospital in North Ryde after the Herald revealed on Thursday that it was on a shortlist of lands that may be surplus to requirements.
"It's important we see 314,000 homes built across the state in the next five years, but some sites simply aren't suitable, and this is one of them," Farlow said on Thursday. "We know that when it comes to social and affordable housing, it's important that it's co-located with public transport infrastructure. That simply doesn't exist here."
The psychiatric facility sits on 42 hectares of low-rise buildings and bushland south-west of North Ryde metro station. Farlow said it was a half-hour walk to the station and therefore unsuitable for high-density housing, although Google Maps shows it is 1.4 kilometres and 18 minutes' walk from the closest corner of the site. It is also served by buses including the 288.
The land is one of 3000 potentially surplus sites unearthed by an audit Minns commissioned upon taking office. The Department of Planning said it was still doing due diligence on the list.
Farlow went further, arguing any sale of public land to developers – as the former government did – would breach Labor's commitment to end privatisation. "It is a clear broken promise from this government if they are going to sell public land to private developers. That is privatisation."
The Liberal Party's own policy was not relevant because it was not in government, Farlow said.
Minns said in May redeveloping government land into public and private housing did not meet "even the loosest definition of privatisation", which was selling a company, service or industry.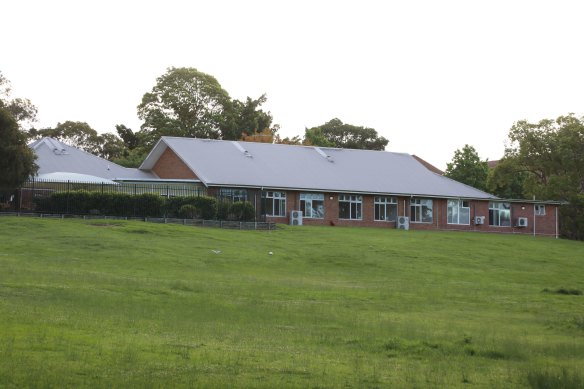 A site such as Macquarie Hospital could be a candidate for direct development by Landcom instead of selling it to a developer. But the Liberals rejected any attempt to redevelop what they said was "cherished public open space".
Former Liberal planning minister and sitting Lane Cove MP Anthony Roberts said the idea was proposed before and rejected by his government. "It doesn't have the basic amenity and infrastructure," he said. "This government should be going nowhere near this."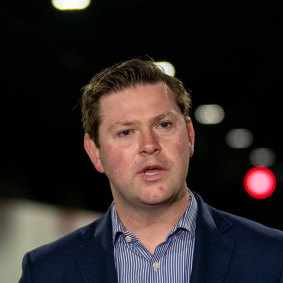 Roberts said Ryde had met its housing targets, but he would not say whether he thought the previous government's targets were too low. "They were targets set independently. I think we delivered heavily on housing," he said.
The Liberals denied they were taking a "not in my backyard" attitude to housing. Farlow said he supported the government's announcement this week that it was doubling the floor space of an affordable housing project at nearby Lachlan's Line, closer to the metro station.
Farlow noted the Property Council had concerns about Landcom going into competition with the private sector, but said the opposition had an open mind. "We would look at every option on the table when it comes to Landcom," he said.
Lucy Turnbull, a former chief commissioner of the Greater Sydney Commission, backed the idea. "Any pathway that creates more housing and more diverse housing the better. We have a chronic housing shortage and possibly the government doing the job themselves might expedite it," she said. "But it needs to be done competently and by people who know what they're doing."
Triguboff said the Department of Planning had no capacity to properly cost projects, and the high number of builders collapsing made the idea even more dangerous. "The government cannot build and make a profit," he said. "If private enterprise can't, how can they?"
Mirvac's head of development, Stuart Penklis, welcomed the government examining all options to resolve the supply crisis.
"Both government and industry have a role to play in delivering more housing supply," he said. "Landcom can play a greater role in consolidation of land to support additional housing supply."
The Morning Edition newsletter is our guide to the day's most important and interesting stories, analysis and insights. Sign up here.
Michael Koziol
is Sydney Editor of The Sydney Morning Herald, based in our Sydney newsroom. He was previously deputy editor of The Sun-Herald and a federal political reporter in Canberra.
Connect via Twitter.