Opinion
Higher and higher: America keeps raising its fence against China
The high fence America is building around its small yard of sensitive technologies is about to get a little higher.
On Wednesday, the US Treasury Department announced proposed restrictions on US outbound investment in "certain national security technologies and products in countries of concern". The only "countries of concern" named were China and its special administrative regions of Hong Kong and Macau.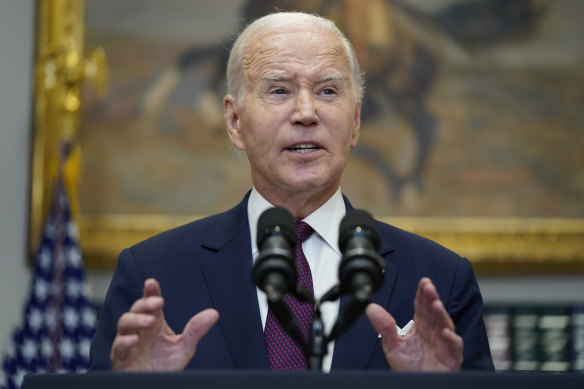 The restrictions, focused on quantum computing, advanced semiconductors and some artificial intelligence applications, have been a long time in the making.
For the best part of two years, there has been a tussle between the US Treasury, which wanted restrictions to be narrow and highly targeted, and the Pentagon, which wanted a much broader range of technologies covered by what will effectively be the first widespread limitation on US outbound investment into China.
Treasury seems to have won the debate, although the proposed restrictions will be open for public comment, won't be imposed until next year, apply only to new investments and are unlikely to cover passive investments in public companies or by US companies in their Chinese subsidiaries.
In effect, the US is trying to capture venture capital and private equity investment in Chinese companies operating in sectors that might have military or intelligence-gathering applications.
It's not about the financial capital involved, but rather the potential for transfer of intellectual capital and expertise that commonly occurs when venture capital or private equity firms make investments.
The highly targeted measures fit with the Treasury's strategy of trying to "de-risk" the economic relationships between the US and China, rather than "decouple" the two economies.
In an effort to avoid inflaming the already tense relationship, while downplaying the effects of the ever-expanding attempts to restrict China's access to sensitive technologies, the Biden administration's national security adviser Jake Sullivan described the strategy of limiting China's access to key technologies as building a high fence around a small yard.
China has already seen the US – and increasingly, its allies – impose sanctions on some of its national technology champions and deny it access to advanced semiconductors and the equipment for manufacturing them. Of course, China's view is that the height of the fence and the size of the yard is continually expanding.
A spokesman at China's US embassy responded to the latest restrictions by telling The Washington Post that the US habitually politicised technology and trade issues, using them as a tool and weapon in the name of national security. China, he said, would closely follow developments and "firmly safeguard" its own rights and interests.
China does have levers it could pull if it wants to retaliate.
Only last month, after the Netherlands (with some urging from the US) introduced a licensing regime for exports of the machines that produce the most advanced semiconductors, China announced its own restrictions on two key metals used in chip making, gallium and germanium.
China dominates the markets for both metals, as it does for a range of strategic minerals vital to commercial and military technologies. The controls it has placed on exports of gallium and germanium were a less-than-subtle hint that it could weaponise that dominance.
It should be noted that China has a far wider and deeper regimen for restricting both outbound and inbound investments. It would be hypocritical of it to complain too loudly about America's far more limited measures.
While the new restrictions on investment and an associated screening regime for outbound investments outlined by the Biden administration are narrow in scope, they might not, however, be the final plank in the fence around America's most sensitive technologies.
There is bipartisan legislation before US Congress that would cover a far broader range of technologies (including biotechnology, which is not covered by the proposed new restrictions) and would prohibit a wider range of institutions from investing in Chinese companies.
There are a lot of China hawks in both the major parties who would like to see a decoupling, rather than a de-risking, of the two economies.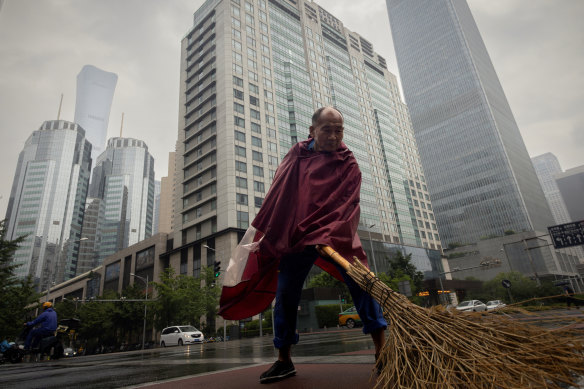 There's also a push by the US for its allies to emulate its move, arguing that Western investment and the intellectual property transfers that accompany it is critical to China's plans to modernise its military capabilities.
The UK and Germany are considering their own restrictions on outbound investment and the European Commission has said it will develop its rules by the end of this year. Japan and South Korea have so far shown little interest in limiting their investments in China's technology sector.
Foreign investment in China generally has been falling, and US direct investment is now less than $US10 billion a year – more than 40 per cent lower than it was five years ago. US venture capital investment has shrunk from its peak of about $US14.5 billion in 2018 to only $US1.3 billion last year.
This year, foreign direct investment is running at almost 90 per cent below last year's level – despite a concerted effort by the Chinese authorities to attract foreign capital – as China's economy has faltered and new espionage laws and raids on foreign consultancies have unnerved investors.
The proposed US restrictions are so targeted that they shouldn't have any material effect on capital flows. Far more important to China than the money is the loss of access to the knowledge and connections to technology experts that venture capital and private equity firms accumulate within the portfolios of companies they are invested in.
It might be only an incremental extension of America's fence around its key technologies but, when coupled with the previous efforts to deny China access to the building blocks of 21st Century technology supremacy – advanced semiconductors – it is a highly strategic one.
Stephen Bartholomeusz
is one of Australia's most respected business journalists. He was most recently co-founder and associate editor of the Business Spectator website and an associate editor and senior columnist at The Australian.
Connect via email.