Gavin bought a home near Metro West. He thought it was a done deal
Home owners banking on improved public transport links in Sydney's west and inner west are anxiously awaiting greater clarity on the future of the Metro West line.
The planned line from Westmead to the CBD, now under review, has been an increasing drawcard for home buyers recently as work got under way on the 24-kilometre metro.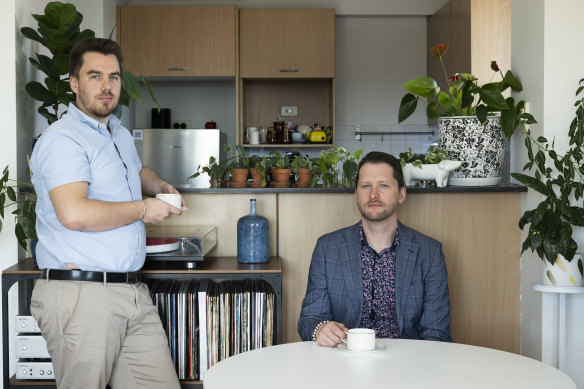 But now with the route, number of stations and their locations under review, and doubt hanging over the project, owners are concerned the benefits they were banking on – from improved commutes to better capital growth – may not come to fruition.
Gavin Ward and Thomas Van Harskamp bought an apartment in Sydney Olympic Park days before Premier Chris Minns said the project was being reviewed and refused to rule out axing it altogether.
Van Harskamp said the promised metro was a big drawcard for Sydney Olympic Park.
"Public transport was high on my list ... I know they've currently got the station [but trains only run] to Lidcombe, so having the option of the metro was definitely a reason why I wanted to purchase there."
Ward added: "I like the area, but the fact the metro is going in was something that helped seal the deal … and it was not just something that might happen: they're digging the station.
"When it opens, I think it will be good for property values as well."
Both felt it would be a mistake to cancel the project, but thought considering extra stations was worthwhile since it would increase the number of people who could benefit.
They purchased through Morton Wentworth Point sales executive Dylan Choe who said the planned metro and Parramatta Light Rail extension were a factor for many buyers in Sydney Olympic Park and neighbouring Wentworth Point.
"The beauty of Olympic Park … is there will be so many options from a transportation prospect, which is important when [buyers] make decisions," he said.
The metro was a factor for Wentworth Point resident Mark Green, who downsized to an apartment in 2019, after both projects had been announced.
Green, a retired teacher who is part of a local community association, said the projects would be a game changer for the region, as locals rely on limited public bus services, the ferry and a community shuttle bus to Rhodes train station.
"We knew [the issues with poor transport in] the area when we chose it, and a lot of the reason we chose it was because of the future public transport that was promised," he said.
"I can't believe they would even consider cancelling it because around here it's a black hole for public transport.
The impact of new rail infrastructure on property prices can be significant but varied, a 2019 study on the impacts of the Metro Northwest found, with impacts generally negative at the announcement stage and positive at the construction stage – when prices lifted an average of 0.037 per cent for every 1 per cent reduction in the distance to the nearest metro station.
The study by researchers from the University of New South Wales and University of Technology Sydney also noted the impacts of housing attributes were inconsistent and could be affected by the economy, policy, social, environmental and other changes.

Buyer's agent Hamada Alameddine, of BuyerX, has been increasingly seeing inner west families outbid by investors and developers banking in hopes of benefiting from rezoning and price growth.
Other buyers would prefer to be further back from areas set for years of construction and future foot traffic.
"Overall, it will help increase values because it's going to bring more people to the area, and more people will create more demand, but in the initial stages ... [I think values] are going to take a hit," he said.
"But the people who have the foresight to look ten years from now will benefit," he said, highlighting zoning changes for some properties and improved transport and amenities for the rest of the neighbourhood.
Owner Devang Mehta factored in such benefits when he purchased in the Westmead region three years ago.
"We were mindful that it would benefit the local economy, bring in more people, that the suburbs would grow, and basically, it would be a good decision to be in the area and there would also be more mobility," he said.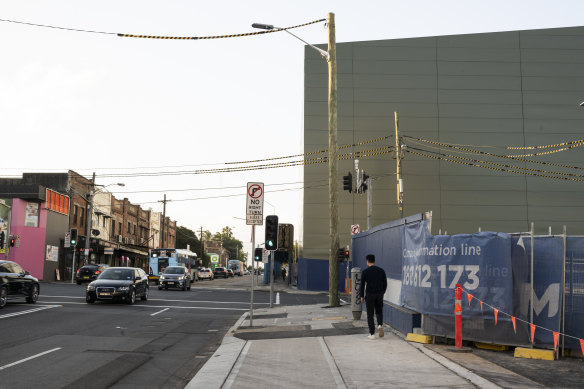 In the inner west, first home owner Justin Yang has been hearing the construction of the Burwood North station, from the unit he bought across the road last year.
"[The metro station] was definitely a factor ... I thought long term it would be more convenient … and did think that property prices would increase."
He was shocked to hear the government announce a review of the project.
"I think adding more stops is fine, but scrapping it would be very weird ... seeing as they've already done so much work."