Opinion
Do top public servants deserve $900,000 a year? The short answer is yes
Is it ever possible to rationalise extraordinary pay packets for a few at a time when so many Australians are struggling?
This strange disjunction was crystallised for all of us when Deloitte chief executive Adam Powick told a recent Senate inquiry he earned $3.5 million last year. Senator Deborah O'Neill asked him whether he really thought he was "worth seven times the salary of the prime minister".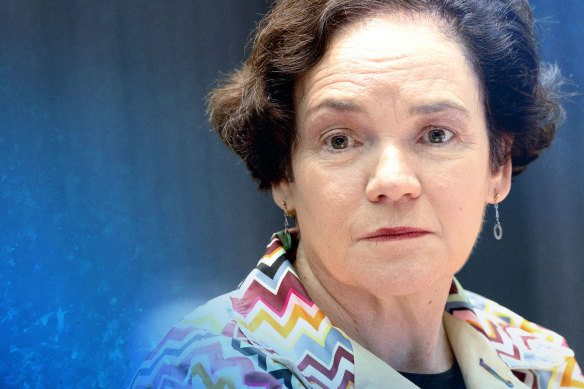 He answered honestly. No.
Many Australians are having to make choices. Not about where they work, but about whether they eat or heat their homes, sleep in the car or on a friend's couch. High salaries for high-profile leaders are clear targets as we see expanding social inequality.
Are those leaders ever worth such high salaries? That very much depends.
Outsized levels of remuneration come into sharp focus when truth and trust are lost. We naturally direct our anger at the very well paid when we don't feel we are getting value for money; when performance by an individual or the organisation they lead is not what we expect, when we fear the people who should be taking responsibility are not stepping up.
Critics of former public servant Kathryn Campbell, who was secretary of the Department of Social Services, have been vocal in their attacks after the release of the final report of the Royal Commission into the Robo-debt Scheme. Among many findings, the report revealed that after leaving the department for a senior role in the Department of Defence in 2021, Campbell's reported base salary was $889,853. That's well above the prime minister's pay and a staggering 17 times more than the median Australian salary.
Our anger over the robo-debt tragedy, quite rightly, amplified our shock at Campbell's salary. (She has since resigned from her Defence job.) So, too did stories of the most disadvantaged Australians being hounded for what little they had, or didn't have. After such an unmitigated disaster, we lost trust that those being paid so much actually deserved it.