Cheng Lei has spent three years in a Beijing jail. This is her message to Australia
Cheng Lei misses the bushwalks and the trees. The suburban butchers and fish and chip shops.
"In my cell, the sunlight shines through the window, but I can stand in it for only 10 hours a year," she says.
When she feels alone in her three-by-three-metre cell in Beijing, she mouths the places she has lived and visited: Melbourne, Brisbane, Sydney, Perth.
"I relive every bushwalk, river, lake, beach with swims, and picnics and psychedelic sunsets," she says. "The sky that is lit up with stars, and the silent and secret symphony of the bush."
The memories transport her from her endless isolation, the impossibility of her predicament, the torture of being held for an unknown crime and an unknown sentencing date.
Sunday marks three years since the 48-year-old journalist was suddenly detained on vague national security charges by the Chinese government after working for Chinese state-TV network CGTN in Beijing for almost a decade.
On August 13, 2020, Chinese state security visited Cheng at home and took her to "residential surveillance" – an anodyne term that masks months of brutal interrogations to extract a confession in the Chinese legal system.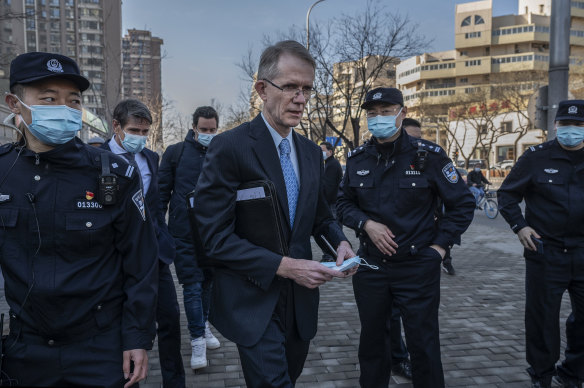 Since then, she has been stuck in a Beijing prison cell. The date for her verdict has been extended six times. She has always maintained her innocence.
Australia's ambassador to China, Graham Fletcher, was blocked from entering the closed court in Beijing to attend her trial in March last year. The Australian government has few details on the specific charges against her.
Foreign Affairs Minister Penny Wong has raised her case in every meeting with her Chinese counterparts, including with Chinese Foreign Minister Wang Yi in July.
"I want to acknowledge Ms Cheng's strength, and the strength of her family and friends through this period," Wong said in a statement.
In China's opaque legal system, the delays can mean one of two things: prosecutors still have not found enough evidence of espionage to guarantee a guilty verdict would be delivered by the Beijing court, which maintains a 99 per cent conviction rate.
Or her fate is linked to the relationship between Australia and China, and Cheng is a pawn in a broader diplomatic dispute that has consumed four years and involved $20 billion in trade strikes, two governments, and the 48-year-old mother of two. Her compatriot Yang Hengjun has spent more than four years behind bars on vague national security charges.
"I haven't seen a tree in three years," Cheng says in the messages dictated to Australian officials on their most recent consular visit to the mother of two in July and released by her partner, Nick Coyle, on Thursday. "Most of all I miss my children."
Coyle says three years is a long time for Cheng and her family in Melbourne and Perth to be stuck in an endless cycle of uncertainty.
"She has missed her daughter going to high school. Her parents aren't getting any younger and Lei is their only child. So time is getting more and more precious," he says.
"It's the big things and all those little things that we take for granted about life in Australia."
Coyle says Cheng continues to show remarkable resilience. "It's something everyone should be very proud of," he says. "She has a lot of very good reasons to get through this and to get through to the other side."
Cheng, who was born in China, grappled with her identity growing up. Like many immigrant children, she oscillated between the traditions of her parents and the kids who surrounded her at school.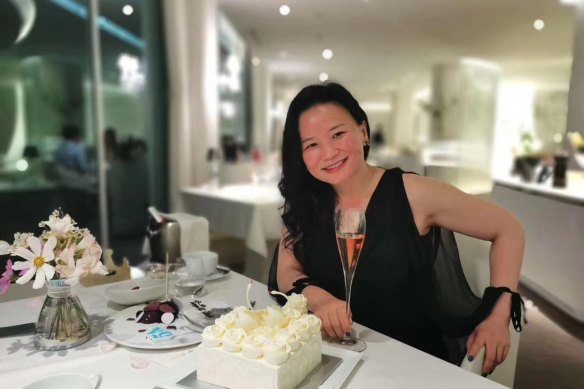 But she grew to appreciate the ocker and the yiayias, the salt water whirling in her ears, the Sunday flea markets and the immigrant family-run takeaway shops.
Brisbane in the 1990s was a pot of suburban Australia, and Cheng melted right into it.
"I had two identities that would often fight for the upper hand depending on the context and company," she says in her dictated messages.
"Even when I was a bewildered 10-year-old in 1985, I remember arriving on a Qantas flight and experiencing sitting on a toilet for the first time. I received such kindness from strangers and friends. My [teacher] taught me hot and cold by running my hands under the tap. When I was assaulted in my own house, the kindness that I experienced from people, including [police] officer Mabbutt, ... helped me.
"Memories of this kindness have come back to me now and restored me. This is a love letter to 25 million people and 7 million square kilometres of land, abundant nature, beauty and space."
Once a year, Cheng's bedding in jail is taken into the sun for two hours to air.
"When it came back last time, I wrapped myself in the doona and pretended I was being hugged by family under the sun," she says. "It is the Chinese in me that has probably gone beyond the legal limit of sentimentality."
Despite the fog of loneliness and despair, Cheng has not lost hope. Or her Australian sense of humour.
"I can't believe I used to avoid the sun when I was living back in Australia," she says.
"Although knowing Melbourne weather, it will probably rain for the first two weeks after I return."
Get a note directly from our foreign correspondents on what's making headlines around the world. Sign up for the weekly What in the World newsletter here.