The refugees left, but the millions kept coming for Nauru contractor
Australian company Canstruct was paid more than $300 million by the federal government to care for refugees and asylum seekers on Nauru last financial year, even as the number of people on the island dwindled to a few dozen and a diminishing number of services were being delivered to them.
The $1.82 billion paid to Canstruct over five years for the Nauru contract added significantly to the wealth of Queensland's Murphy family, who were also Liberal National Party donors. Their family-owned company, Canstruct International, posted profits of $127 million after tax in 2021-22 bringing total profits to more than $442 million up to the contract's conclusion in late 2022.
Canstruct International's only business was the Nauru contract, under which it provided welfare and what's known as "garrison services" to refugees and asylum seekers, including security, cleaning and catering, as well as other ancillary services on behalf of the Australian government.
Company chief executive Rory Murphy co-owns the company with his brothers Adrian and Daniel, and their father Robin.
Between 2017 and 2020, the family, its related companies and executives made donations of at least $47,500 to the Liberal National Party. This masthead is not suggesting any wrongdoing or illegality relating to either the profits or the donations.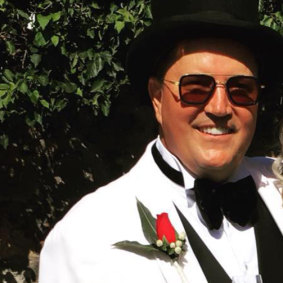 Companies often make political donations in return for access to politicians or in the hope of securing a favourable decision, which is legal. Any illegality or corruption concern would be on behalf of a decision maker if they were improperly influenced. The way the contract was managed by Home Affairs and the value for money it delivered are worthy of scrutiny.
Canstruct said in a statement that the family company had done nothing wrong, and was "driven by the values of integrity and honesty, and our good reputation across Australia and internationally is testimony to that".
The political donations paid for "attendances at functions or events specifically held for the business community" and they had not discussed the contract with any politician, the statement said. "In relation to these matters, we have only ever dealt with departmental officials."
Canstruct did not answer a question about whether it believed its contract represented value for money for Australian taxpayers.
Retired Victorian Court of Appeal judge and integrity expert Stephen Charles said the almost two billion-dollar Nauru contract raised serious concerns, particularly "the extent to which very substantial donations from a particular tenderer led to that tenderer being granted an enormously valuable contract".
The other key integrity concern was whether it delivered value for money, Charles said. He believed the contracts should be examined by the new National Anti-Corruption Commission.
"There were a very large number of donations apparently from the same family in Brisbane, and with really very little justification for the size of the contract, and very real questions about whether the Public Governance Act and Commonwealth Procurement Rules have been followed at all," Charles said. These questions should be asked of the government officials involved, he said.
"On the face of it, one questions very strongly whether anything like value for money was obtained in this case," he said.
Former home affairs minister Peter Dutton declined to comment, but has acknowledged previously meeting senior executives of Canstruct, including Rory Murphy, three times between 2017 and 2019 at Liberal National Party functions.
Home Affairs Department secretary Mike Pezzullo has previously told parliament that Dutton had no role in the awarding of the Canstruct contract.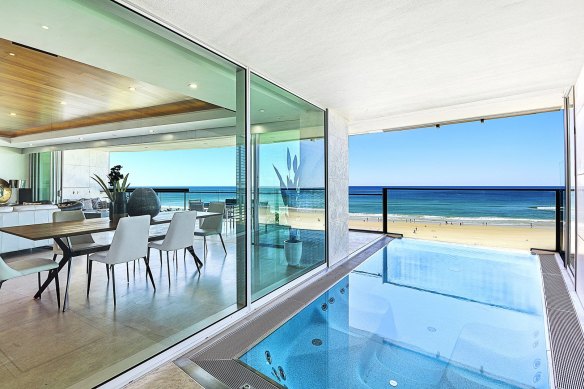 Rory Murphy bought a house on Brisbane's "power street" King Arthur Terrace, with 98 metres of river frontage, a tennis court and a six-car garage, for $17.6 million in October 2019 – two years into the Nauru contract. His brothers, fellow company directors and shareholders, also made large property purchases in 2018, 2019 and 2020.
The news comes after this masthead's Home Truths series exposed serious allegations that Home Affairs contracts were misused to provide suspect payments to officials and politicians on Nauru and Manus Island.
Figures compiled from a series of documents tabled in federal parliament over several years show that, from a peak of 1094 refugees and asylum seekers on Nauru at the start of Canstruct's contract in 2017, the number fell quickly so that, in the final year of the contract for which figures are available, only 110 men were on the island. The last refugee left the island in June this year.
Over the same period, the number of services Canstruct offered to the refugees and asylum seekers steadily fell.
Answers to parliamentary questions on notice show that for the first three years of its contract, Canstruct was delivering 14 separate services including education and training, community engagement, translation and interpreting and care and support for minors.
But in January 2019, the refugee processing centre itself closed and people were moved into the Nauru community. In February of that year, the last child was moved off the island and in July 2019, the government of Nauru took over cleaning and maintenance and welfare services. By the final year of its contract, Canstruct was offering just eight services to those who remained.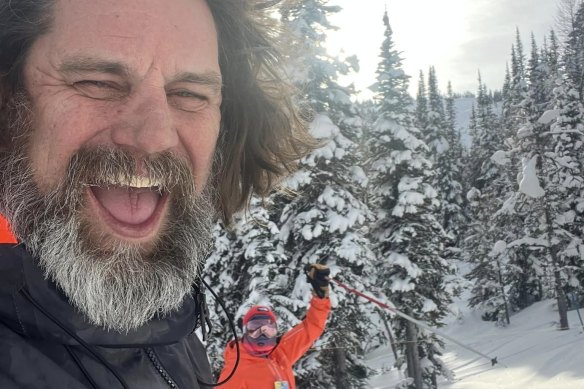 Despite this, the department was still paying up to $50 million per month, and well over $300 million per year, until the contract ended in October 2022. The department said in answer to questions on notice, and also to the Auditor-General, that the contract payments remained steady because of unspecified "fixed" costs.
"A number of the contracts have large fixed components. These costs do not vary due to size of cohort accommodated, remaining static notwithstanding there may be one relevant person or 100," Home Affairs told the Auditor-General.
Asked repeatedly which costs were fixed and how much Canstruct was paid to deliver particular services, the department refused to do so, saying at times it would be an "unreasonable diversion of resources", and on one occasion, that it pertained to "commercially sensitive information".
Canstruct originally ran a construction company, which won an open tender under the Gillard government to build regional processing centres on Nauru when they were reopened in 2012.
When Home Affairs invited Canstruct to bid for the service contract in 2017, it was awarded without an open tender. Canstruct had never previously delivered services to refugees and asylum seekers. The contract was then extended seven times over five years, also without tender.
Before the contract was originally signed, Home Affairs commissioned consulting firm KPMG to perform a financial strength assessment on Canstruct. The Auditor-General noted it was the only due diligence inquiry undertaken as part of the procurement process. But, while the assessment purported to look into the finances of the services firm, in fact it was conducted into Canstruct's separate construction company.
KPMG found the construction company, which had net assets of $26.8 million, was a "moderate to high financial risk". At the time the services firm, Canstruct International, would likely not have passed the assessment because it had only $8 in working capital.
KPMG said it did not comment on client matters, but, in an answer to a parliamentary question last year, Home Affairs conceded that Canstruct International had not been trading when it was awarded the contract and therefore the department "had no financial information upon which a Financial Strength Assessment could be made".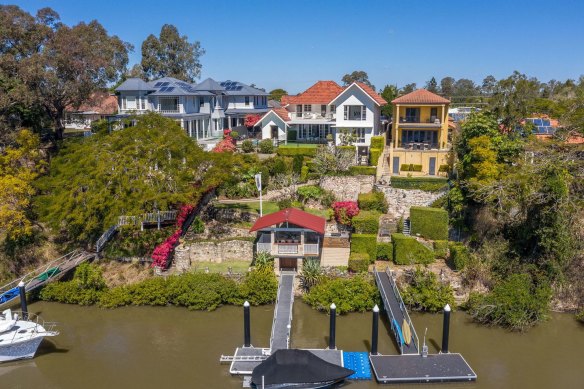 Given the "tight timeframes" to ensure a new contractor was able to start on Nauru, the department "instructed KPMG" to interrogate the financial strength of a different company.
After the Home Truths series, Labor Home Affairs minister Clare O'Neil announced on July 31 that former senior public servant Dennis Richardson would inquire into "any integrity concerns about contracting arrangements regarding regional processing", as well as Home Affairs' governance arrangements, oversight processes and systems for managing offshore processing.
Government sources who were not authorised to speak publicly said officials have been ordered to co-operate. However, unlike the anti-corruption commission, Richardson's review has no power to compel witnesses, particularly those who are not public servants.
Charles, the integrity expert, said without those powers, the review could not hope to get to the bottom of the issues.
The Morning Edition newsletter is our guide to the day's most important and interesting stories, analysis and insights. Sign up here.
Michael Bachelard
is a senior writer and former deputy editor and investigations editor of The Age. He has worked in Canberra, Melbourne and Jakarta, has written two books and won multiple awards for journalism, including the Gold Walkley.
Connect via Twitter.
Nick McKenzie
is an Age investigative journalist who has twice been named the Graham Perkin Australian Journalist of the Year. A winner of 14 Walkley Awards, he investigates politics, business, foreign affairs, human rights and criminal justice.
Connect via email.